How we are perceived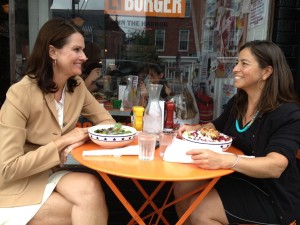 When people look at me they think I've had a charmed life. But I know better and so do people who have known me well through the years. Life is a challenge for everyone, no matter what they have or appear to have, no matter what they look like or how their life has unfolded. Don't get me wrong. I have been blessed as well. Blessed by people in my life who have helped me along the way, blessed by circumstances that have turned bright at the darkest moments. Windows opening after doors close, finding calm in the storm …and the greatest gift of always being able to start again. That has come in handy several times in my life.
Hometown girl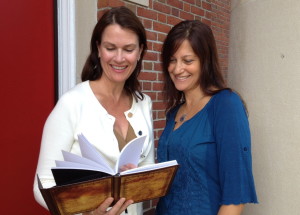 My mother and father both had that "pick yourself up by your bootstrap" mentality. And my great grandmother famously said "The best helping hand extends out of your own sleeve." Wise words from a wise generation. I think these days people look externally to solve their problems or to give them what they need. But other people do not know what you need. You do. Other people can't fix or change your life. You can. Your answers and your journey forward lie within.
I still remember the day I walked down Neubauer Ct. in West Seneca, New York (a small town outside of Buffalo) where I delivered papers. We were a working class family and so I got to work on a paper route when I was 11. I had done the route for several months, carrying this enormous bag stuffed with the Buffalo Evening News for my 28 customers. I had just cut my long hair into a side parted shaggy bob. The hair kept falling over my eye and I struggled with the bag and just plain seeing. Some of the boys from the street were out. They looked at me and started jeering and calling me names. One called me "Paperdog." My heart sank. There was a ripple of laughs and that was it, the name stuck. For the rest of my working life on Neubauer Court I was now "Paperdog."
From ouch to oh, really?
That whole experience didn't do much for my self esteem. But by the time I was 13 years old I was 5"7" and still growing. By a fluke I won a scholarship to the John Robert Powers modeling school in Buffalo. They had a drawing sponsored by the local dress shop and all you needed to do was put your name and phone number into a box. No photo required. I won. A couple years later they asked me to go to NYC with them to a modeling convention. What? Me actually model? I just thought I was learning how others did it? I certainly wasn't pretty enough or good enough…… A few years later I went and got some interest from some scouts. Within 2 years I was in NYC signed with IMG's model department, at that time known as Legends."
Oh, here is the charmed life bit, right?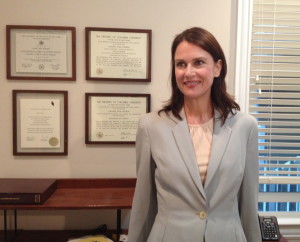 No, sorry. The fashion industry is full of egocentric artists all posturing for attention and all too willing to cut down the next person to get a job or further their career. Agents peddle young girls to magazines and clients. Editors and photographers wield their power. Every day you need to put yourself out there and sell your "Look," which is a sneaky way of saying "How you look and what personality you can project for the camera." It's not a cushy stable life. OK, the lifestyle was exciting. I travelled the world and worked in 5 international markets besides NY. I did this work full time for 11 years. The last 7 years I was represented by Ford Models. But as the years ticked by I was aging, (funny that) and despite extraordinary stories of older models who still work, I just knew my soul would die if I stayed any longer. I needed out.
Hitting the wall
I left the fashion industry for a business venture on the island of Anguilla, BWI with my then fiancé. Without getting into specifics, it was a spectacular crash and burn story. In the span of a year I lost my apartment in the city, my career, my savings, my fiancé, and most devastatingly my father who passed away during this time.
This was a challenging period. This was one of those times in life when nothing you are used to doing will work anymore. This is a time that you don't choose to change. You simply must change and change significantly. I had the good fortune to have retirement funds that allowed me some serious reflection time. I wrote, I painted and I thought. What could I or would I do with my life now?
Self-reflection and dreams (plus a ton of work)
More than anything I realized I wanted to help women. I had spent a good deal of my life in the fashion industry: an industry that doesn't support women, it undermines them. I also wanted to learn more about the nature of self -esteem and the nature of self-confidence, or if you like, how to be happy with yourself.
With little money and just a dream I decided to apply to Columbia University. A window opened with my acceptance letter. The door opened when Columbia offered me a Special Opportunity Scholarship to attend, with the condition that I attend fulltime. I obtained my bachelor's degree and then went on and completed my Master in Social Work in this great institution. I also joined the Feminist Caucus and surrounded myself with like-minded women who were interested in women's issues.
In my work as a clinical social worker, I began developing the 8 Steps to Becoming You program. It came out of initially doing group work and then providing seminars to groups of women. You can find out more about the genesis of the program in the About the 8 Steps To Becoming You page.
I always wanted to be a mom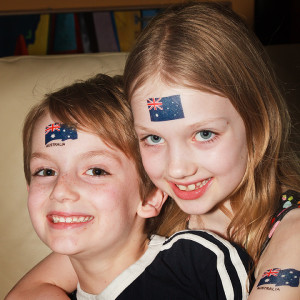 I thought I had my challenges before, but again life has a way of testing your limits. The fabulous news is that at this mature point in my life I found the man of my dreams who asked me to marry him and have babies. The challenging part was he lived in Australia. So I moved.
We had a pigeon pair, a girl and then a boy. What a joy and what an adjustment! I continued to work as a psychotherapist even when the children were babies. I eventually took some time off after a bout of pneumonia made me reassess my priorities. As women know about children, your life changes from that first scream and nothing about you comes first anymore. I also struggled with the cultural differences I experienced living abroad. Although Australia looks like America in many ways it is not. It took me a while to adjust, but my dual citizenship now is a source of great pride for me. There is no other country I would rather call my second home.
But I don't even have breasts!?
The next big challenge came with a breast cancer diagnosis 3 years ago. Yes, and believe it or not I AM just giving you the cliff notes here. Can we talk about an opportunity to reflect on life, to examine and reassess priorities? The support of those around me was humbling. And the experience got me back to doing seminars with women, the first one being for breast cancer survivors in the hospital I had 2 of my 5 surgeries at.
Currently…
In 2011 we moved back to the USA. Another change, another adjustment period for us all. But it feels good and I finally have the opportunity to bring the 8 Steps to Becoming You to a larger audience of women. And this is really my life's work. Everything I have been through has brought me to this moment. So I am excited and hopeful.
My story is unique because it is mine, but all women have stories and they are all amazing. I know because I have listened to women's stories for 14 years. We are survivors and thrivers. We fill numerous roles and value connections. We form the fabric of society. We just need to love ourselves a bit more, to take care of ourselves and spend the time on ourselves we so deserve. I hope I can touch your life and help you to live the confident happy life you deserve.
Right now I am just trusting in that open window I see in front of me. Let's go through it together.